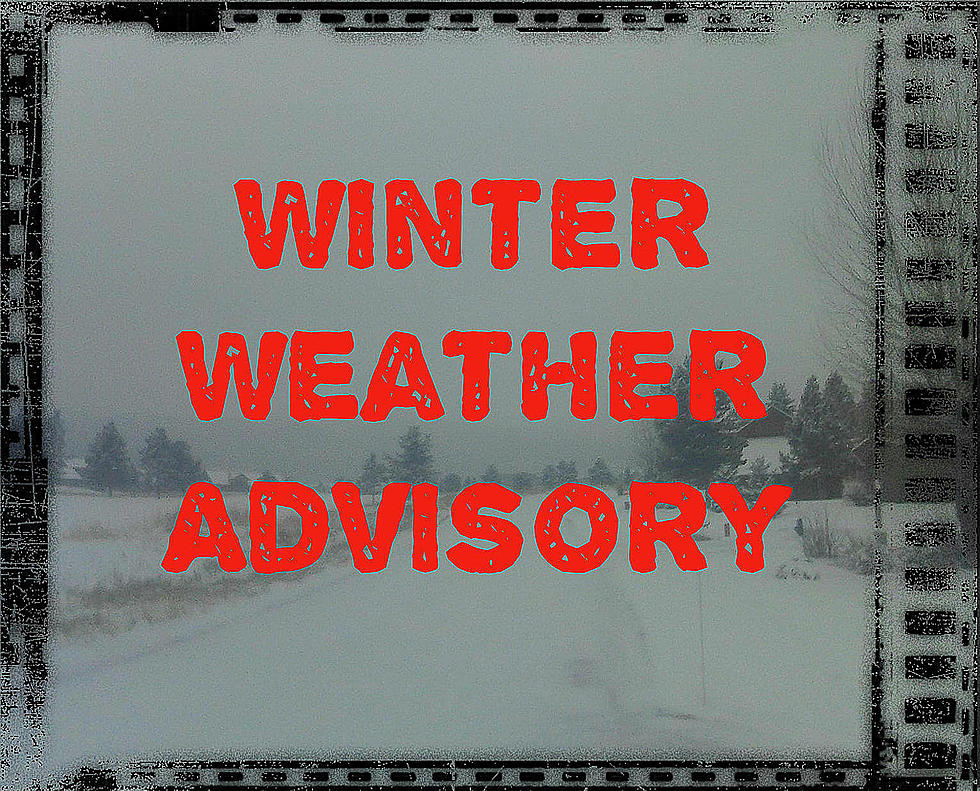 THURSDAY UPDATE: More Snow and Messy Roads All Day
Several inches of snow fell overnight with showers continuing in Gallatin County Thursday. A Winter Weather Advisory is in effect for several counties until 7pm tonight.
The snow started to fall very early on Thursday morning and accumulated quickly. Big, fat flakes built up with Bozeman area temps hovering in the high 20s to low 30s. The rate of snowfall enabled snow to buildup rather than melt on impact.
We've seen periods of heavy snowfall throughout the morning and they are supposed to continue on and off until evening.
IMPORTANT: With the chance of snow to continue until dark (and showers after dark), road conditions may be dangerous in our area. Compacted snow on roadways, or wet roads freezing will cause slick conditions.
According to the National Weather Service:
WINTER WEATHER ADVISORY IN EFFECT UNTIL 8 PM MST THIS EVENING.
WHAT...Snow occurring. Additional snow accumulations of up to 3 inches.
Rain and snow occurring at elevations below 4000 feet where accumulation of less than an inch is expected.
WHERE IS THIS WINTER WEATHER ADVISORY...Cascade, Judith Basin, Fergus, Meagher and Gallatin counties, including the City of Bozeman.
This advisory is mainly for elevations above 4000 feet, including Stanford, Lewistown, Bozeman, Bozeman Pass, Kings Hill and Neihart.
WHEN...Until 8 PM Thursday evening.
IMPACTS...Plan on slippery road conditions.
ADDITIONAL DETAILS...Wet and slushy roadways are expected through today at lower elevations with some roads becoming snow covered and icy across higher elevation areas.
Visibility will also be reduced to less than one mile at times during periods of falling snow.
Watch for all road surfaces becoming icy this evening as temperatures drop below freezing.
PRECAUTIONARY/PREPAREDNESS ACTIONS... Slow down and use caution while traveling, especially vehicles that are towing anything. Snow build-up on tail lights should be cleared off regularly.
The latest road conditions for whatever state you are calling from can always be obtained by calling 5 1 1.
More From The Moose 94.7 FM