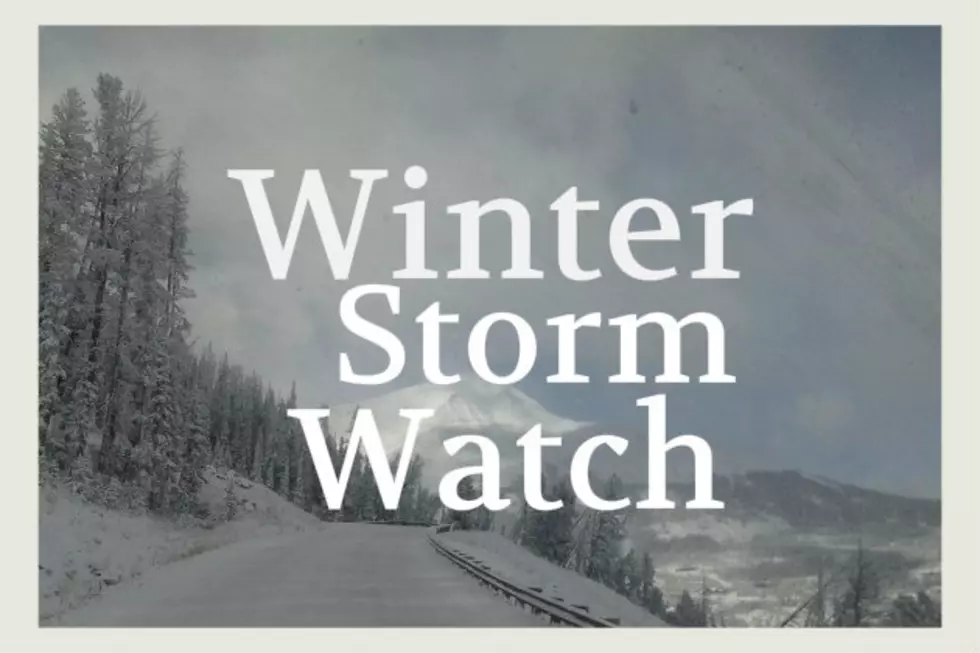 UPDATE: 6″+ in the Mountains. In Bozeman, Not so Much
Winter Storm Watch - KMMS
Yes, heavy snow is possible this weekend but most of it will fall above downtown Bozeman level. We talked about 6" possible IN TOWN but that doesn't look to be the case now.
With that said, that doesn't mean that Friday night and most of Saturday won't be VERY messy. There IS a Winter Storm Watch in effect but it has evolved quite a bit in the last 24 hours.
Colder temperatures, a little snow and gusty winds are ALWAYS a recipe for dangerous travel conditions so please be prepared for that. We'll have some periods of messy weather in town but definitely in the higher elevations.
If you or someone you know will be traveling over any of our passes in southwest Montana, be prepared for poor visibility at times. The whole weekend will be spotted with bad weather at times.,,all the way through Sunday morning.
According to the National Weather Service:
WINTER STORM WATCH REMAINS IN EFFECT FROM LATE FRIDAY NIGHT THROUGH SATURDAY AFTERNOON.
WHAT...Heavy snow is indeed possible. Total snow accumulations in excess
of 6 inches are possible in the surrounding mountains.
WHERE WILL THIS HAPPEN: Gallatin County, Jefferson County, Broadwater County and Central and Southern Lewis and Clark counties.
WHEN WILL THIS HAPPEN: Starting late Friday night continuing through Saturday afternoon and perhaps into Sunday.
WHAT WILL BE THE IMPACTS: If you need to travel on highways, plan on slippery road conditions. Patchy blowing snow could significantly reduce visibility.
MORE INFO: More snowfall is expected late Saturday night into Sunday morning. Use caution as temperatures will be quite low overnight and roads may be slick.
More From The Moose 94.7 FM